Marketing and communications professional with credible experience in the international arts, music, entertainment and events industries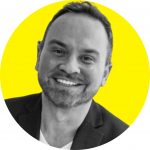 Boutique 'tra-digital' marketing and communications agency specialising in music, arts and entertainment
Responsible for heading up the Marketing Department of a music technology start-up
Responsible for marketing Novo Cinemas across the UAE, Qatar and Bahrain. Novo was the largest and most visited chain of cinemas in the Middle East, with 115+ screens and over 22,000+ seats in 15 locations
Marketing consultant.
Clients include:
Synchronicity Music
Craft Restaurant, London
Informare PR & Marketing
IMG Worldwide – The Big Feastival
Tarsus Group – Dubai Airshow
Done Events – RedFest DXB
British Academy of Songwriters, Composers & Authors (Ivors Academy) is a membership organisation that supports the community of music creators through lobbying activity & organising events such as the Ivor Novello Awards.
AIR Studios + Strongroom Studios, Bar & Kitchen
A group of companies comprising Sir George Martin's iconic recording studios & post-production facilities.
Clients: George Michael, Coldplay, Muse, Paul McCartney, Hollywood film community.
Accountable for marketing campaigns to ensure songwriters and composers are paid for their creativity through royalties
Accountable for marketing and PR of the Official UK Music & Video Charts to the consumer and entertainment industries.
Complete Digital Marketing
CAM Adv. Dip. Marketing Communications
Creative, strategic, intuitive, insightful marketing and communications professional.
Offering solid all-round digital and traditional marketing / communication skills across B2B & consumer sectors.
Substantial international experience in music, film, entertainment, media, the arts, venues and events.
Experienced in successfully negotiating promotional deals and relationship building.
Owner of established global network of contacts – music, TV, radio, brands, lifestyle, design, artists, agencies.
__ Member of the 'BRIT Awards Voting Academy' (2001-2016)
__ Personally acknowledged in music biographies for Take That, The Killers and The Wonder Stuff
__ Credited in four music books including: 'NME Top 100 Singles' and 'The Official Ultimate 80s Pop Quiz'
__ Interest in wine appreciation; completed Level 3 Advanced Certificate (Wine & Spirit Education Trust, 2008).